University of Wisconsin | Go Badgers!
The University of Wisconsin – Madison, one of the nation's top public research universities, was founded in 1848 and is the official state university of Wisconsin. The main campus is located in Madison nearly a mile from the state capitol and includes many iconic buildings including Bascom Hall, Music Hall, and the George L. Mosse Humanities building. UW-Madison is comprised of 20 different schools and enrolls over 29,000 students.
In athletics, Wisconsin Badgers compete in NCAA Division 1-A sports and belong to the historic Big Ten Conference. Most noted for their college football success, Camp Randall Stadium in consistently one of the nation's highest attended stadiums. Men's basketball rivals include Michigan State University and The University of Illinois and the Badgers have a longstanding football rivalry with the University of Iowa.
Badger Gameday Traditions
USA Today recently named Madison America's Best College Football Town, and rightfully so. You can join the game day action on and off the field by partaking in the Badgers traditions:
Join the Arch March by greeting the team buses at the intersection of Randall & Dayton Streets
Badgerville is the official pre-game event of Wisconsin Athletics which offers great food, music, and family fun on the grass field just north of Camp Randall
The 5th Quarter keeps 35,000 fans lingering after the game to enjoy the UW Marching Band's post-game performance
"Jump Around" with 80,000 fans between the 3rd and 4th quarters to House of Pain's party smash hit - don't be worried if the stadium shakes, it's known to happen.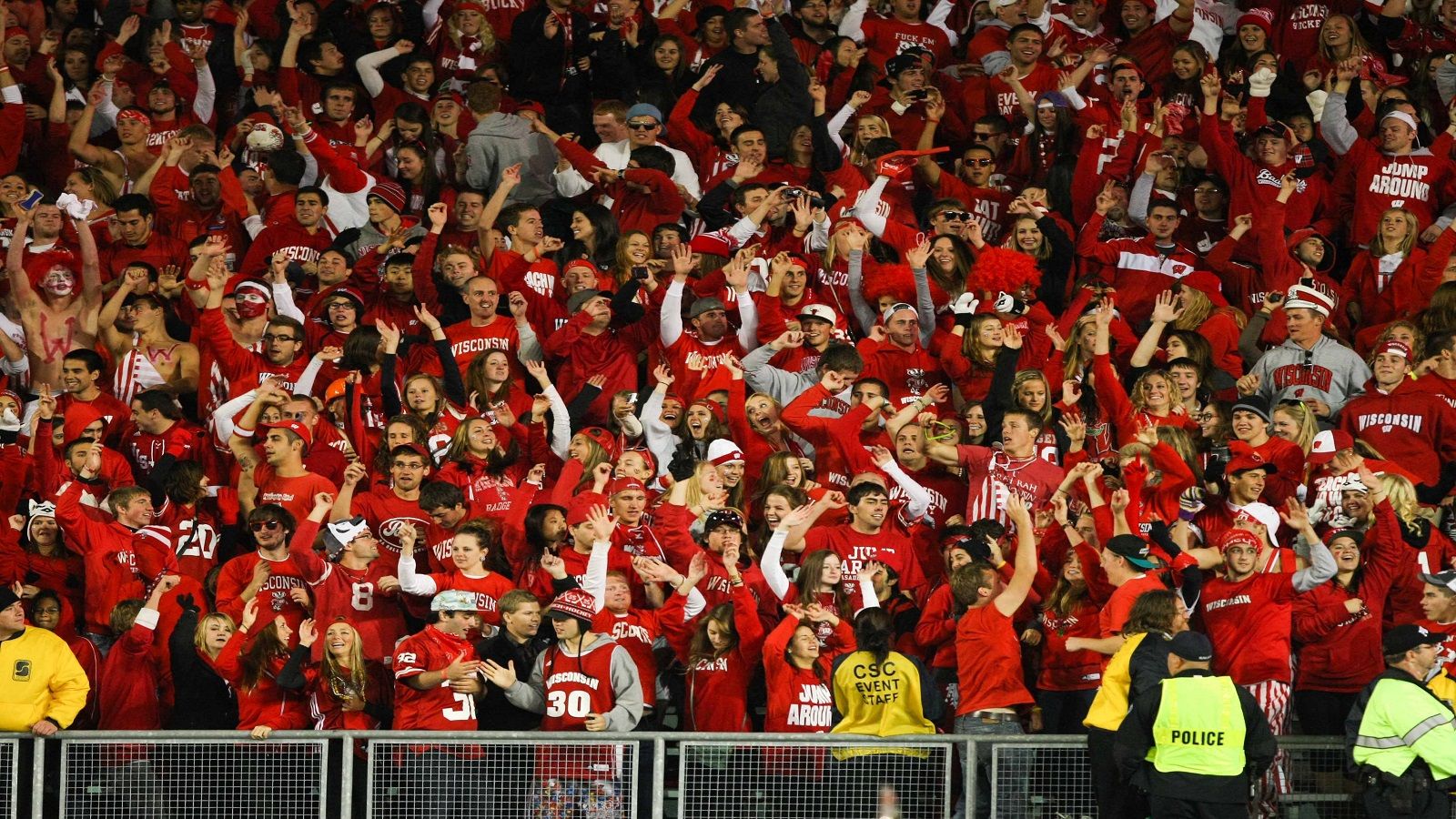 The Ideal Hotel for Badger Fans
After watching an intense game of football and cheering on your favorite Badgers or touring the campus, rest easy at a top hotel near the University of Wisconsin campus. Sheraton Madison is located less than three miles from campus and offers an abundance of amenities for Badger fans to enjoy. Take a dip in our heated indoor pool, elevate your stay to Sheraton Club or enjoy a pregame brunch at our onsite restaurant Heartland Grill. When in town to cheer on your favorite UW sports team, our hotel is a perfect choice.